Our trees are grown by two local PA tree farms that specialize in premium quality trees! We are able to select only the best trees from each farm, insuring that you always have the BEST selection of FRESH, HEALTHY trees to choose from!
Trees range in price from $29 to $149.
Enjoy a complimentary cup of our Hot-Mulled PA Apple Cider while you browse the trees. Our friendly crew will take branches off for you, give your tree a fresh cut, drill your tree (for pin stands), bale it, and get it tied to your car! And at checkout, we'll give you a special preservative along with instructions to keep your tree thriving all through the holiday season!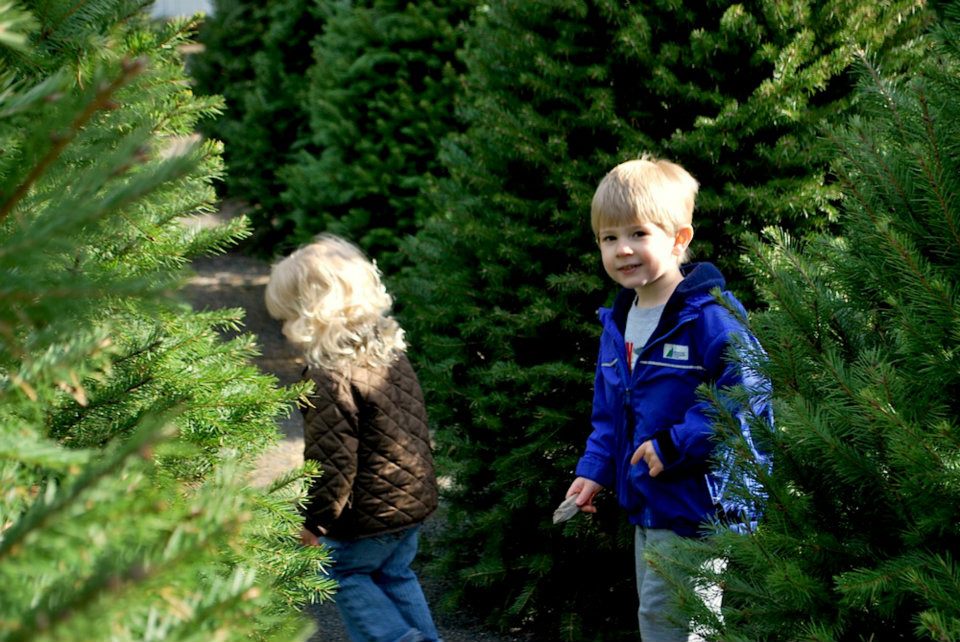 Choose from NINE distinct varieties!
Fraser Fir
Appealing Blue/Green luster
EXCELLENT needle retention
Good space between branches for ornaments
Soft, beautiful needles
Very AROMATIC scent
Douglas Fir
Classic Full Shape and Yellow/Green color
Very Good needle retention
Soft, LUSTROUS needles
Aromatic scent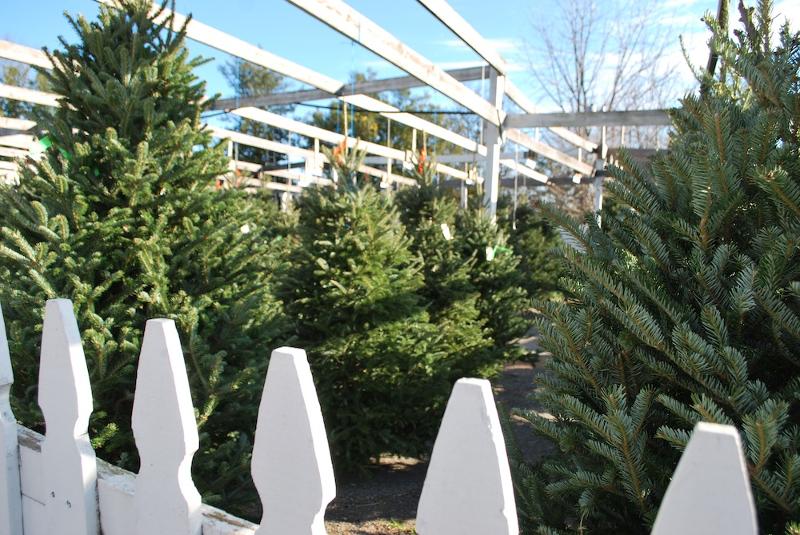 Blue Spruce
Very Appealing BLUE luster
Elegant Shape
Very Good needle retention
Aromatic Evergreen scent
VERY STURDY BRANCHES for heavy ornaments (note: needles are prickly… not ideal for young children)
Blue Alpine Fir
Distinctive "Balsam-like" appearance and aroma
SUPERIOR needle retention
Appealing blue luster with a silver underside to needles… which gives it a noticeable "flash" of WHITE throughout!
Also known as "Korean Fir"
Concolor Fir
LONG, beautiful needles
Very Good needle retention
Very Appealing EVERGREEN/CITRUS scent
Old-Fashioned, traditional shape
Nordmann Fir
VERY LITTLE fragrance makes them the best choice for anyone with allergies!
Strong, symmetrical branches are perfect for large or heavy ornaments
Beautiful GREEN needles have a soft and shiny appearance
Naturally WAXY needles prevent drying, creating SUPERB needle retention!
Fairly new to the US, but the most common Christmas Tree in Western Europe!
Mediterranean Silver Fir
Appealing TWO-TONE needles have a dark silvery-green underside and radiate out more from the stem
Branches are LOADED with a full, lush swath of soft needles with EXCCELLENT needle retention
Strong branches can hold heavy ornaments
Also known as "Turkish Fir"
King Boris Fir *NEW this year!*
Native to Bulgaria and Greece
Dense branches with closely spaced needles
GREAT needle retention
Also known as "Bulgarian Fir" or "Macedonian Fir"
Corkbark Fir *NEW this year!*
Native to New Mexico and Arizona
Blue-green needles resemble those of a Blue Spruce but are much softer to the touch
Classic pyramidal shape with strong, open branches
EXCELLENT needle retention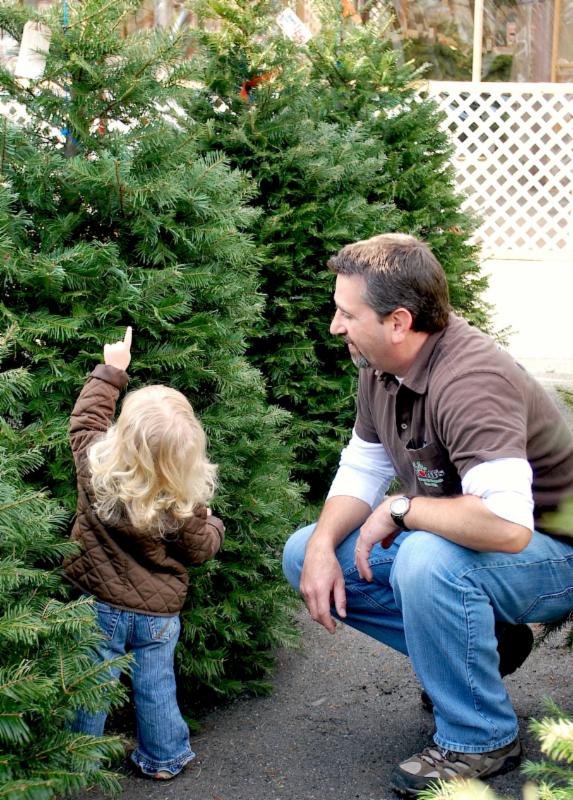 We offer "tree gear" as well!
Easy set up "pin stands" —no more hassle or guesswork when you set up your tree! We drill the hole so the tree stands straight—all you have to do is set the tree on the pin!
Watering elf" sticks that make tree-watering a breeze.
Christmas tree skirts
Tree preservative
SaveSave
SaveSaveSaveSave